Green Home Grant
The council has received funding under a new scheme to assist home owners & owners of privately rented property in the improvement of the energy efficiency of their property.
If you are a landlord, you may be eligible for up to £5000 of grant whereby you are required to pay at least 1/3 of the invoice to carry out potential EWI (external wall insulation) or UFI (under floor insulation) along with other potential works that we may be able to carry out to improve energy efficiency on your property.
If you are a homeowner and are living in the property, you may be eligible for a grant of up to £10,000 for the above measure.
Who is it for?
Any owner/tenant living in an D, E, F or G rated property.
Any owner-occupier/tenant that has a household  income below £40,000/year
What is on offer
Landlords - Grant of up to £5,000 but landlord has to contribute 1/3rd towards cost of works.
Owner-occupier – Grant of up to £10,000.
Insulation measures – loft, wall, flat roof or underfloor insulation.
Please ensure you have the following details ready in order for us to check your eligibility: 
Annual household income
Energy Performance Certificate if your home has one.  This can be found online using the GOV.UK website.
Pre-works rear of property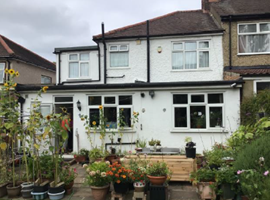 Post-works rear of property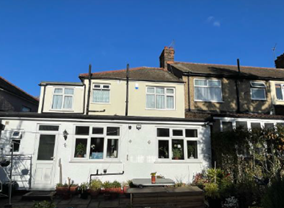 Pre-works front of property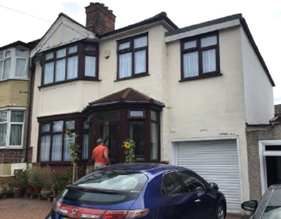 Post-works front of property 
Should you be interested in the Green Homes Grant then please contact us today
Please ensure you leave your Name, Full address and contact number when leaving your enquiry.
High standards
Highly skilled
Our team has many years of experience working for residents in Waltham Forest and beyond.
Fully insured
Our team are insured with £5 million in public liability insurance, so your home is in safe hands.
Fair pricing
All our services are priced based on the time we estimate and quoted fairly.