Join Our Team
As a Company we are always keen to attract new talent to the team to help us continue to provide the best services to local residents and businesses.
We have a commitment to ensure our staff are paid at a fair and competitive rate for the work they do. In addition, we offer great employee benefits including up to 28 days annual leave, plus bank holidays, Scottish Widow Pension, Perkbox membership scheme (this give 100's of freebies and discounts on days out, restaurants and high street retailers) plus reduced rate gym memberships and flexible working.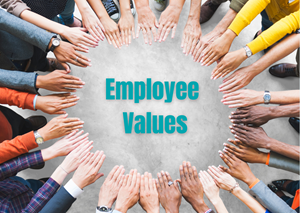 We really want all our employees to be just as passionate as we are about providing excellent customer service. As a result, our employees have defined some values which we all promote and embrace in every step of our daily work.
Accountable - Taking ownership for how we behave, spend money and deliver high performing services, internally and externally to each other and our customers
Collaborative - consistently demonstrate an unselfish commitment to working with others to create a collaborative culture
Customer Focussed - putting our customers first, building positive relationships through outstanding service delivery
Driven - never be satisfied with good enough, exceed expectations and take intense pride in everything we do everyday
Innovative -being motivated to make a positive impact, foster creativity that challenges constraints and drives progression
If you like the sound of who we are and what we can offer and you feel you have the skills and experience to make an impact, please email your CV to servicestore.recruitment@walthamforest.gov.uk
Current Vacancies:
To apply please email your CV to servicestore.recruitment@walthamforest.gov.uk
Repairs & Maintenance Operative